About Brand Construction - Your Houston Remodeling Contractor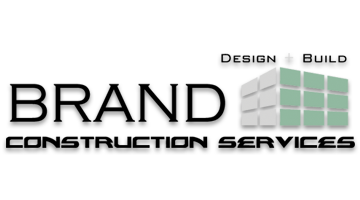 When you are looking for a professional full-service Houston remodeling contractor that specializes in commercial construction services for local business owners, you have come to the right place. Here at Brand Construction Services, we offer a comprehensive range of high quality interior and exterior commercial construction services designed to help you keep your business property looking and functioning its best at all times. Whether you are just looking to update and refresh the look of your commercial property with some minor remodeling, or you are looking to drastically alter the layout of your business space, our team of professional commercial remodeling contractors will work with you directly to create an innovative concept that provides you with exactly what you're looking for from your commercial space. If you have a commercial remodeling project in mind for your business space, give us a call today and let our team of skilled professionals help you bring your project to life.
Here at Brand Construction Services, our team of highly skilled commercial remodeling contractors have the training and experience necessary to help you with any and all of your commercial construction needs, no matter how simple or complex they might be. We specialize in a wide range of different commercial remodeling services, including consultation and design, commercial painting, bathroom and break room remodeling, insurance restoration, and even office additions. If you have any questions about our full line of high quality commercial construction services, or if you would like to schedule an appointment for consultation, give us a call today. Our team of experts are standing by and would be more than happy to assist you in any way we can.
How To Choose Your Commercial Remodeling Contractor
If you are planning to remodel a commercial building, you certainly want it all to go right. You don't want to face issues later like plumbing leaks, loose flooring, and other problems. One of the most significant decisions you'll make is choosing a commercial remodeling contractor. You may need someone to build an office addition,…
How Your Company's Break Room Affects Employee Morale
Simply put, your staff is the backbone of your company. Yet, if you fail to make them feel respected as such, you are likely to end up losing them. In fact, even worse you may end up stuck with a workforce that feels unappreciated and therefore under performs. Nothing can sink a Houston business faster…
If you are looking for a Houston remodeling contractor, give us a call today at 1-281-724-9652 or complete our

Online Request Form

.