Breakroom Remodeling Services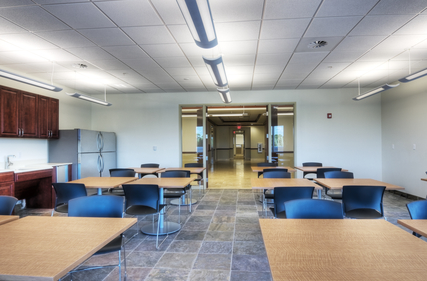 When you are looking for the premier name in Houston commercial construction services, the only name in quality that you need to know is Brand Construction Services. Our team of professional commercial remodeling contractors offer a comprehensive range of quality commercial remodeling service, including breakroom remodeling to give your employees a convenient and comfortable place to relax while they aren't on the clock. Are you looking for a professional Houston commercial remodeling contractor to help you create the perfect new breakroom space for your employees or to help you update your existing space? If so, give our team of skilled professionals a call today and let us show you how our comprehensive breakroom remodeling services can help you take your business to the next level.
Here at Brand Construction Services, we understand just how important a well-designed breakroom can be when it comes to your employees. Your staff breakroom is the area of your business where your staff is able to retreat from the daily grind and enjoy a few minutes of relaxation to help them refresh and come back out ready to make your business thrive. As such, you want to ensure that your breakroom is functional, spacious, and provides your employees with the relaxing atmosphere they need to forget their cares and enjoy their time off the clock, and our team of skilled breakroom remodeling pros can help you create a space that does just that. If you have any questions about our full line of breakroom remodeling services, or if you would like to schedule an appointment for consultation with one of our specialists, give us a call today. Our team of experts are standing by and would be more than happy to assist you in any way we can.
If you are looking for breakroom remodeling services in the Houston area, give us a call today at 1-281-724-9652 or complete our

Online Request Form

.