HOW TO CHOOSE YOUR COMMERCIAL REMODELING CONTRACTOR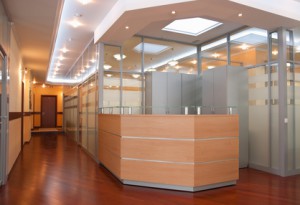 If you are planning to remodel a commercial building, you certainly want it all to go right. You don't want to face issues later like plumbing leaks, loose flooring, and other problems.
One of the most significant decisions you'll make is choosing a commercial remodeling contractor.
You may need someone to build an office addition, remodel the break-room kitchen, or make ADA improvements in the bathrooms, all of which need to be done by experienced specialists. The job needs to be done on time, within the remodeling budget, and up to current code standards.
Whether you plan to remodel commercial offices, a restaurant, or a retail store, you'll have to choose the right contractor. Here are a few things to know about different construction contractors and how to choose the right one for your project.
Hiring Each Contractor & Specialist
There are two ways you can go with commercial remodeling, either hire all the contractors and specialists yourself or choose a general construction contractor who does it for you.
Even if the job is something simple like remodeling the breakroom kitchen, you'll need several different specialists to get the everything done. A commercial general contractor will manage the project from start to finish including plumbing, electrical, carpeting, drywall, flooring, painting, etc.
If something wasn't done right, the general contractor stays on top of it all. If you are managing your own project, you're stuck with the problems such as work that didn't pass a code inspection, contractors who don't show up, and seeing to it that everything is accomplished according to the budget and time constraints.
Licensed & Insured General Contractors
A general contractor is licensed to subcontract the crew members of the remodeling project. They should be commercial remodelers, not just residential, who know the commercial building code requirements.
They should be bonded for liability and be covered by Worker's Compensation insurance. You don't want to be held responsible if something goes wrong during remodeling.
Design & Build Construction Contractors
The best commercial remodeling contractors offer design & build services. It is invaluable to get assistance from a professional designer when planning out the project. If an architect is needed or some other specialist, you have easy access to them. Commercial general contractors are design and build contractors.
When it comes to remodeling your business, quality matters. Unless all you need is painting or or some trimwork replaced, you'll need an experienced remodeling contractor.
Rather than hiring a jack-of-all-trades handyman and specialist of none, make sure you find a commercial contractor who can give you access to the specialists you need.
Not to knock the handyman trade, but it takes years to become a master electrician, master plumber, master carpenter, and mason, all in the commercial remodeling field.
Latest Projects
---
If you are looking for a Houston commercial construction company, give us a call today at 1-281-724-9652 or complete our

Online Request Form

.