Restroom Remodeling Services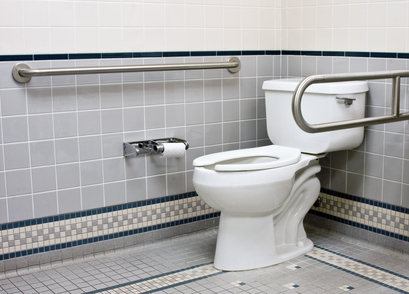 While it might not be one of the first things you think of, your business's restrooms are a very important element of your commercial property, and having a well designed bathroom space that is clean, stylish, and accessible might be more beneficial to your business than you would think. If your company's bathrooms are a bit older or out of date, our team of commercial remodeling contractors here at Brand Construction Services can provide you with the restroom remodeling services you need to create a brand new bathroom space that your customers and employees alike will love. Are you looking for a Houston commercial construction specialist to help you with your commercial restroom remodeling needs? If so, give our team of skilled professionals a call today and let us help you design a brand new commercial restroom space that both you customer and you employees will appreciate.
Here at Brand Construction Services, we take our work very seriously. We understand the kind of impact a well-thought-out and properly constructed restroom space can have on your business, and like any and all of our other commercial remodeling work, we aim to make sure that your restroom remodeling project exceeds all of your expectations and standards, giving you a brand new space that your employees and customers will appreciate. We well designed and properly maintained restroom is something that tells you clients and customers alike that you appreciate their business and you want them to be comfortable in yours. If you have any questions about our full line of restroom remodeling services, or if you would like to schedule an appointment for consultation, give us a call today. Our team of experts are standing by and always ready to assist you in any way we can.
If you are looking for restroom remodeling services in the Houston area, give us a call today at 1-281-724-9652 or complete our

Online Request Form

.