Houston Commercial Painting Contractor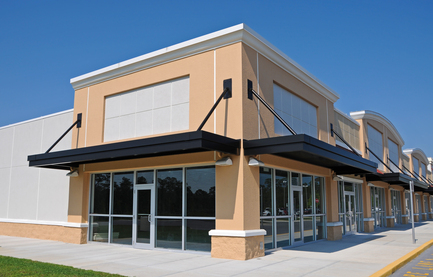 When you are looking for the name of a professional commercial painting contractor in the Houston area who can help you with any and all of your commercial painting needs, no matter how small or large the project might be, our team of experienced professionals here at Brand Construction Services is the only name you need to know. With the help of our professional commercial remodeling contractors, you can get the commercial painting services you need to help give your building the fresh new look it needs, or just help you make some minor updates and refresh areas that have started to look a bit worn out over the years. Are you looking for a Houston commercial construction company that can help you with all of your property's commercial painting needs? If so, give our team of skilled professionals a call today and let us show you the level of quality service that has helped to make us one of the most trusted names in commercial painting services throughout the Houston area.
Here at Brand Construction Services, we understand just how important first impressions are to your business, and there is perhaps no element of your property that has more of an impact on the first impressions of potential customers than your business's paint. With the help of our commercial painting specialists, we can help you find the right new colors and tones you need to update your company's image and refresh both the interior and exterior of your commercial property. If you have any questions about our full line of commercial painting services, or if you would like to schedule an appointment for consultation with one of our specialists to go over colors and get recommendations on how best to update your business's appearance, give us a call today. Our team of skilled experts are standing by and always ready to help.
Industrial Painting
Industrial conditions can be extremely rough on most types of paint, and in order to keep the interior of your industrial business looking good and protected from damage, you want to be sure that you have a commercial painting contractor who has experience painting in these kinds of conditions and understands how to properly apply the protective coatings you need to withstand the harsh conditions inside your industrial property. For all of your industrial painting service needs, you can always count on the pros here at Brand Construction Services to get the job done, and get it done right.
Office Painting
When it comes to commercial office painting, our team of skilled professionals here at Brand Construction Services are second to none. No matter how big or small your office complex might be, our team of skilled commercial painting contractors can provide you with the fast and accurate service you need to keep your office space looking its best year after year.
If you are looking for a Houston commercial painting contractor, give us a call today at 1-281-724-9652 or complete our

Online Request Form

.