Interior Design & Decorating Services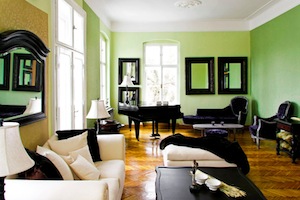 As business owner, you know how important a company image is to its overall success. The minute customers walk through your door, your Houston commercial property's interior design is going to help determine how your customer feels about your business, and will likely contribute a great deal to their decision of whether or not return to do business with you again. Here at Brand Construction Services, our team of commercial remodeling contractors can provide you with the interior design services you need to update the look of your commercial space's interior, and help give your business image the boost it needs to capture the attention of new and old customers alike. Are you looking for a Houston commercial construction company to help you update your business's interior design? If so, give our team of skilled professionals a call today and let us show you the kind of quality service that has helped to make us the most trusted name in commercial interior design services throughout the local area.
Here at Brand Construction Services, our team of skilled interior design and decoration specialists can help you create the kind of image you have always wanted for your business to help attract your target customers. Our team of skilled interior design professionals will work with you directly to get a good idea of the kind of image you are trying to create and help you come up with a design concept that brings that vision to life. If you have any questions about our full line of high quality interior design services, or if you would like to schedule an appointment for consultation, give us a call today. Our team of experts are always standing by and would be more than happy to assist you in any way we can.
If you are looking for a Houston interior design & decorating company, give us a call today at 1-281-724-9652 or complete our

Online Request Form

.