Are You Looking For A Commercial Remodeling Contractor In Webster, TX?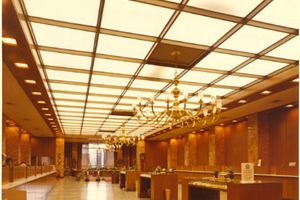 Business owners in Webster and the surrounding Southeastern Texas area turn to the skilled crew at Brand Construction Services for first rate commercial remodeling contractors they need when they are looking to update or alter their Webster commercial properties. With over a decade of experience in commercial remodeling and design, we are your local Webster commercial remodeling experts. We provide a comprehensive line of commercial construction and design products and services that suit any and all of your business needs.
From commercial painting to interior design, whole room remodeling, office additions, commercial build outs, sound proofing, and so much more, we are the Webster commercial remodeling and construction specialists that business owners turn to in their times of need. We have a reputation in the Webster area as an experienced company that provides outstanding customer service and highest quality products at an affordable investment. If you have any questions about our full line of commercial remodeling services, or if you would like to schedule an appointment for consultation, give us a call today. Our team of experts are always standing by and would be happy to assist you.
Professional Painting in Webster Texas
When it comes to your business every component your interiors design fits together to create an overall image that instantly appeals to your customers. From the flooring, to the décor, and overall layout of your commercial space, there is a cohesive style. It all starts with the color and design of your walls. A fresh paint job from Brand Construction can take an old room and turn it into a fresh vibrant environment that people as soon as they enter room.
Pick your color. Pick your style. We'll do the rest. No design is too simple or complicated for us to tackle. Whether you're into neutral colors that are easy on the eyes, or want to make a bold statement with bright tones that really stand out, we're here to help your entire room come to life. We only use superior painting products that are stain resistant and built to last. We provide fast service so that your business can keep operating. Add instant appeal to your room over night. Contact Brand today for a free consultation.
Superior Commercial Design for Webster Businesses
Your entire project from start to finish begins with strategic planning & well thought out design that works for both your employees and your customers. Your business image begins by making a first and lasting impression upon your clients the minute they walk through the door. Your office design tells people who you are and reflects the quality of your product and your company.
Our Brand Construction designers begin with a thorough consultation that covers every element of your remodeling project. You view your design before project launch so that you know exactly what it will look like. There's no guess work. This guarantees that you will be satisfied and feel good about every phase of construction.
Latest Projects
See What Customers in Webster, TX are Saying About Us
Brand Construction Services is not rated in Webster yet! Check back soon for reviews and testimonials in Webster.
---
If you are looking for a professional Webster commercial remodeling contractor, give us a call today at 1-281-724-9652 or complete our

Online Request Form

.