Are You Looking For A Commercial Remodeling Contractor In Hitchcock, TX?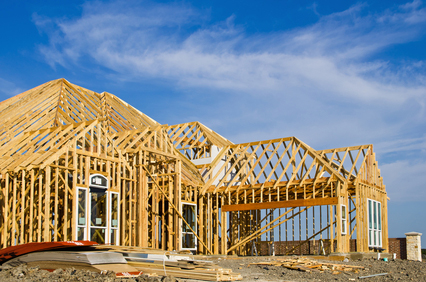 If you want it done right the first time then choose Brand Construction for your next commercial remodeling project. Hitchcock Business owners appreciate our fast dependable service and our superior work. You can see our Hitchcock commercial remodeling contractor projects all across businesses in Southeastern Texas. Our experienced commercial remodeling contractors and creative design team insure that you'll love your new office space long after the job is done.
We do commercial remodeling and construction for both small business and major corporations throughout the Hitchcock area. Whether you need a full room remodel, a fresh coat of paint for your walls, office additions, build outs for your upcoming tenants, or insurance restoration, we've got you covered. If you have any questions about our full line of commercial remodeling and construction services, or if you would like to schedule an appointment for consultation, give us a call today. Our team of Hitchcock experts are standing by and always ready to help in any way we can.
Affordable Restroom & Break Room Remodeling
Two of the most important rooms in your business are the restroom and the break room. Both make an impression. The restroom in your business says everything about how much you value your clients. A clean, well designed, bathroom makes a lasting impression and can even encourage customer loyalty. No one likes to enter a poorly constructed dirty bathroom. Brand Construction can help you design and construct a stylish and safe bathroom that gives your customers ease of use and ease of access.
Like restrooms, break rooms instantly make an impression with your employees. Since break rooms are the area where everyone gathers in order to take a short retreat from the daily grind, then creating a break room that is functional, spacious and allows staff to relax is essential for daily productivity. Check out our break room features, and let us create a fully functional break room for your company.
Your Professional Commercial Painting Experts
When it comes to your business every component your interiors design fits together to create an overall image that instantly appeals to your customers. From the flooring, to the décor, and overall layout of your commercial space, there is a cohesive style. It all starts with the color and design of your walls. A fresh paint job from Brand Construction can take an old room and turn it into a fresh vibrant environment that people as soon as they enter room.
Pick your color. Pick your style. We'll do the rest. No design is too simple or complicated for us to tackle. Whether you're into neutral colors that are easy on the eyes, or want to make a bold statement with bright tones that really stand out, we're here to help your entire room come to life. We only use superior painting products that are stain resistant and built to last. We provide fast service so that your business can keep operating. Add instant appeal to your room over night. Contact Brand today for a free consultation.
See What Customers in Hitchcock, TX are Saying About Us
Brand Construction Services is not rated in Hitchcock yet! Check back soon for reviews and testimonials in Hitchcock.
---
If you are looking for a professional Hitchcock commercial remodeling contractor, give us a call today at 1-281-724-9652 or complete our

Online Request Form

.