Things To Consider When Hiring A Restroom Remodeling Contractor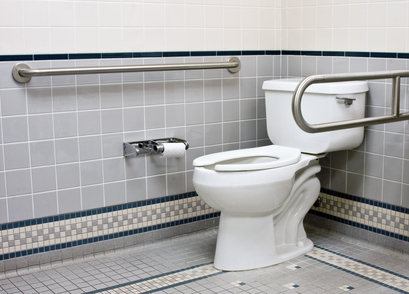 Remodeling restrooms are often overlooked by business owners, perhaps because they feel a bathroom is not the "main attraction" of their business, office, or restaurant. However, when serving customers, especially in restaurants and hotels, a new restroom can be a great feature.
In any business environment, clean, modern restaurants say a lot about how you view and value customers. Most importantly, a renovated restroom reflects your general attitude towards the way your business is run and maintained. The first step in any well constructed commercial restroom is to hire a professional contracting company.
Hire An Experienced Commercial Remodeling Company
Finding the right remodeling company to reconstruct your business's restrooms is essential for the project to go smoothly. Deciding factors such as how much space is required or does your restroom have fixtures in place that will regulate wasteful and efficient water consumption; should be issues an experienced contractor will find familiar.
Does your contractor have suitable designs in mind that will provide you with various bathroom layout options? A professional contractor will also understand that as a business owner, you'll need to be able to schedule a reasonable amount of time to get work done. You won't be able to run your business successfully if you're closed for a lengthy period of time due to repairs. Keep these qualities in mind when selecting a remodeling contractor for your bathroom renovation.
Tips For Restroom Remodels
Select flooring that is attractive and economical, and durable as this is a high-traffic area that needs frequent cleaning and shows signs of use.
Keep the bathroom colors neutral, and choose simple décor' to make the restroom easier to clean.
Buy a sink with an automatic sensor. They prevent the spread of germs and stop high water consumption and costs.
Get In Touch With Our Remodeling Team Today
While the bathroom may not be a source of revenue for your business, it speaks volumes about your philosophy of overall customer satisfaction and comfort. Ready to take the restrooms of your business to a new level? Get in touch with the team at Brand Construction Services today! We offer free consultations on all of our services, including interior design and decorating, and office additions.
If you are looking for a Houston commercial remodeling company, give us a call today at 1-281-724-9652 or complete our

Online Request Form

.