AN OFFICE ADDITION BOOSTS PRODUCTIVITY AND PROFITABILITY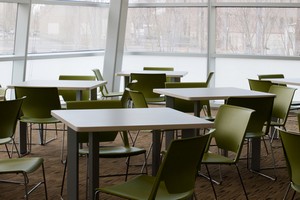 One of the greatest joys of business ownership is seeing your market expand. When this occurs, it is often necessary for the business itself to expand and to hire new employees. In this instance, you must make a decision about how to use your current space.
At Brand Construction Services, our Houston remodeling contractors specializes in assisting expanding businesses. We have the knowledge, skill, and experience necessary to construct an entire office addition for your commercial property. In the end, your larger commercial space will be specifically customized to boost the productivity and profitability of your endeavors
Call Brand Construction Services today if you are considering adding office space to your Friendswood commercial property. Our courteous and polite staff would be happy to assist you in any way that we can. Our knowledgeable experts can answer any questions that you may have about our office addition services. We can schedule your appointment today.
Locating a New Office Space is Costly
Nothing can be more disruptive to a commercial enterprise than having to relocate offices. You entire operation is shutdown during the move. When you are faced with the decision of how to accommodate your expanding business, you should give serious consideration to an office addition.
When you hire our professionals, we will work with you at every stage of the process. At every phase from design to completion, our office addition contractors will work their hardest to conduct our services in the least disruptive manner possible. In this way, you Friendswood business will not miss a step throughout the entire construction effort.
Office Additions Make Your Current Commercial Property More Efficient
Any and all commercial endeavors can benefit from a customized office addition. If you need to utilize your commercial property in a new manner, building an office addition is a great way to free up other areas of your building for other unique needs.
Our Friendswood commercial remodeling contractors can assist you with any goal that you have in mind. Because we have so much experience in the industry, our design experts can assist you with planning the most efficient uses of your building or facility.
We will customize all of our efforts to your unique needs and goals. With our assistance, you can vastly improve the ways in which your commercial property supports and facilitates your core and ancillary functions. In the end, your business will be more productive, efficient, and profitable.
If you need to hire a professionally licensed commercial remodeling contractor to construct an office addition in Friendswood, call Brand Construction Services today at 1-281-724-9652 or complete our

Online Request Form

.