INSURANCE RESTORATION FOR YOUR GALVESTON BUSINESS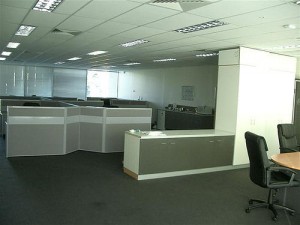 When it comes to being a business owner, you may have to deal with insurance restoration at some point. While no one wants to have to sort through the mess that can come with taking care of this task for their Galveston business, There are plenty of things that can happen, unfortunately, that can cause damage to your building: flooding, fire, or other disasters can all lead to major issues that you will have to clean up.
The important thing is knowing who to work with in order to get the job done. The last thing you need is to hire someone to take care of your work only to find out they are not qualified to work with insurance restoration. Too many inferior contractors take on jobs that they are not qualified for and end up leaving the client with shoddy work because insurance jobs sound like a big payoff. Carefully screen whoever you are planning on working with in order to get the job done.
What This Means For You
By teaming up with a trained and experienced professional Houston Remodeling contractor, you can rest assured that you are getting the best in high quality workmanship. This also means getting the expert advice you need in order to make important decisions. You need to work with a caring company that can guide you through this process because it can be a difficult transition to make. This should also mean working with a contractor who has been through this process before and dealt with insurance companies, prior to agreeing to take on your job.
A true team of experts should be able to restore your commercial space back to its original state, making it look as good as it did before – if not better. The bottom line is that when you work with a true expert, you should be getting the best in service that makes you able to recover from this hurdle and come out better on the other side. So, it all boils down to who you entrust to take care of this for you.
Calling on the Experts
The crew here at Brand Construction LLC would like you to know that we are the compassionate team that will be there to help you make sense of the entire process and help you pick up the pieces, after disaster strikes. We look forward to working with you and helping you with your Galveston insurance restoration work. Get in touch with us right now and let us start to help you make sense of your insurance restoration work.
If you need to hire a professionally licensed commercial remodeling contractor to construct an office addition in Friendswood, call Brand Construction Services today at 1-281-724-9652 or complete our

Online Request Form

.