How Commercial Remodeling Can Help With Social Distancing & Returning To A Normal Workplace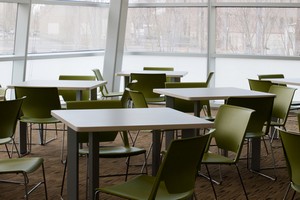 The Coronavirus Pandemic has changed certain aspects of the world forever, but we should also see these changes as positive. We've learned a great deal about the spread of diseases and how it impacts the way people interact, including the workplace. It's difficult to maintain 6 feet for social distancing but working from home isn't always a long-term solution. Many companies were proactive about making adaptations and taking precautions, some of which have become mandatory. As we move forward, companies are finding ways to enforce safety guidelines and make them requirements, so your workplace is safer as the building returns to full capacity.
Top 3 Ways Your Commercial Building Should Change To Keep Conditions Safer
Commercial makeovers used to mean bringing in a trusted painting contractor to revamp the color scheme. Lately, however, commercial remodeling has been a common request for savvy business owners looking to prepare their interior space for the return of their employees as vaccinations roll out and things begin to go back to normal, albeit a new type of normal. Three ways corporations are altering their plans for interior remodeling from focusing on aesthetics to be more functional, and pandemic-compliant are:
Changing Common Areas - Employee lounges and break rooms are still necessary, but they need to be safer for employees. Creating an open-air concept that includes more dividers is helping a lot. Altering the layout, so it's more open above but then offering barriers, so it's user- friendly for social distancing, makes workers feel better about returning to a building to do their job.
Revamping Shared Spaces - While having a gym was once a perk for a company, it's now a liability. Since people are still cautious about using shared rooms like a fitness center, converting these spaces into something more beneficial for employees and companies makes good sense. However, don't scrap the idea of offering workout spaces to promote good employee health - it's just time to move them outdoors into the fresh air.
Air Quality and Well Being - Now employees want upgrades like indoor air filtration systems and frequent hand sanitizing stations. Anyway, you can create a healthier workplace, promote good health, and put your staff's mind at ease is a step you should be taking.
To discuss commercial remodeling with a Houston painting contractor that cares, contact Brand Construction Services today.
Latest Projects
If you need to hire a professionally licensed commercial remodeling contractor to construct an office addition in Friendswood, call Brand Construction Services today at 1-281-724-9652 or complete our

Online Request Form

.