Benefits Of Interior Design For Your Commercial Office Space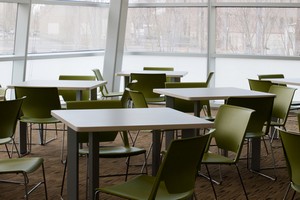 The science behind the art of interior design is sometimes overlooked. For years designers have been portrayed as bored and posh women, who believe they can match curtains with furniture. This blog will clear up some of the misconceptions that stem from this negative stigma. We'll detail how interior design for your commercial property is an important aspect of creating focused and comfortable spaces for your customers and employees.
What Is Interior Design?
Many people believe decorating and interior design are the same, but there are many differences between the two professions. Interior design involves more than just coordinating decorations. Therefore, the terms shouldn't be used interchangeably. Interior design is both a science and an art; and is a method that brings functionality and feel. It goes beyond visual furnishing and involves a method of coordination to create spaces that match the practical and cultural needs of the occupants.
Some things that interior designers need to pay attention to when working with a company are:
How a room can be made comfortable, functional and true to the brand.
Is the goal to get people to buy something, talk to coworkers, go receive a service?
The mood you want to define and convey to your audience, appropriate colors, furniture styles, and brand-appropriate décor.
How Your Company Can Benefit From Interior Design and Decorating
Interior designers are an excellent resource for companies interested in customizing their space to best suit their needs in terms of functionality and appeal. Interior designers can help companies design offices, create retail spaces, and other marketing elements where consumers can interact with brands, among others.
Functional office space design
An office design that has been well thought out is essential for a productive business. Interior designers are a great resource for companies looking to create an environment that not only reflects their company culture, but also meets their design needs and the way employees work on a daily basis.
Creation of strategic commercial space
The layout and atmosphere of a retail store has a big impact on the customer experience and, ultimately, on purchasing decisions. Interior designers take into account the business goals (i.e. what the brand sells and how customers interact with the product) and the brand personality to create a unique experience that makes customers feel compelled to buy.
Call Us For Your Interior Design And Decorating Needs
Today's designers are versatile and hardworking resources for businesses in several ways. Interior design today is the art and science of understanding human behavior and then applying that knowledge to create functional spaces.If you wish to learn more about the interior design and decorating services, we offer at Brand Construction Services give our expert design specialists a call today!
If you are looking for a Houston commercial construction company, give us a call today at 1-281-724-9652 or complete our

Online Request Form

.